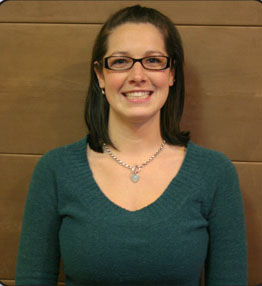 "I came into LaserHealth® Solutions two weeks after being in a motor vehicular accident in late 2010 where I was rear ended, twisting me in my seat. I was having back and neck pain which caused my legs to go numb. I could not sit for 10 minutes without being in major pain and could not walk long distances. My doctor prescribed muscle relaxants and I attended physiotherapy/massage as often as three times a week. I would end up leaving the physiotherapy appointments in more pain then when I entered and I was seeing little to no improvement.
I was referred to Blaine (of LaserHealth® Solutions) from a family member, at a point when I was in unbearable pain. I was willing to try anything to return to normalcy. I will admit that I was a little unsure about how well their treatments would work.
After my first appointment with Blaine, I was feeling much better. My range of motion increased to half of what I would consider normal. I could sit, stand and walk with very little to no pain. The stretching and gentle muscle work that he provided was more relaxing then any of the physiotherapy and massages I previously had. He recommended plenty of stretches for me to do at home to help this process. He even pointed out things that my fiancée could watch for and assist me in my recovery. The results were obvious and I was back to my old self (even shoveling snow) after four treatments.
The speed at which I recovered encouraged numerous coworkers to see LaserHealth® Solutions as well!
Update 2013: I am pleased to say that after two years my neck and back remain pain free."
Natasha K.