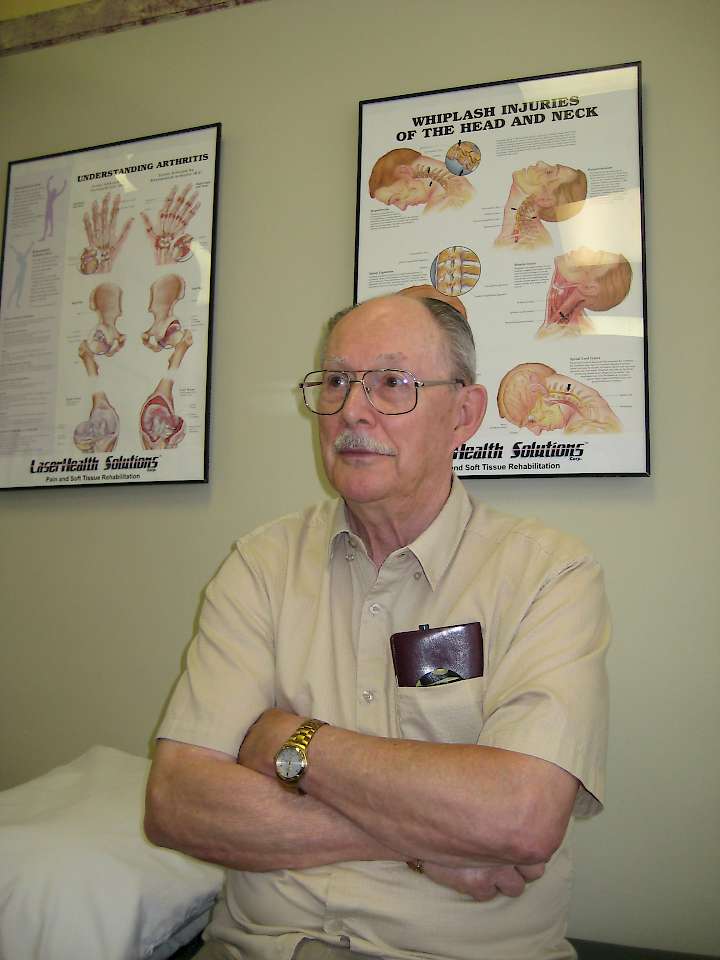 "I hurt my back bending over one day and ended up falling over in pain.I was unable to straighten my back when walking and I had low back pain for over seven months.For two and a half months I was on heavy medications that were making me sleep 12 to 16 hours per day.
I am glad that I was convinced to go to LaserHealth® Solutions.I tend to suffer for a long time with my pain problems before doing anything.I had 12 treatments over five weeks and felt absolutely great.I walked out of their office with no pain.During my drive home, 15 minutes after leaving their office, I was rear-ended after a city bus pulled out in front of me.
I immediately went to see my doctor who diagnosed me with whiplash in my neck, upper, and lower back.My doctor asked me to go to another medical office for treatments; however I didn't want to change what had worked for me in the past so I told her that I wanted to go back to LaserHealth® Solutions.You can't imagine how frustrated I was to have only such a short period of pain relief after completing my treatments.
Once again I started more laser treatments.Now after 16 visits over eight weeks I am pain free once more.For the past two weeks I have been able to do yard work and putter around the house with no discomfort.I want to thank the staff at LaserHealth® Solutions for all their help."
Bob M.