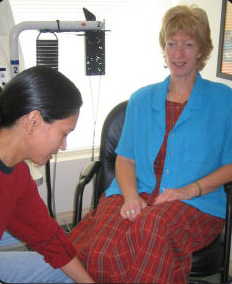 "I sprained my ankle, and for three months, it hurt on and off but never felt completely better. After 4-5 treatments with LASER, the pain was gone and my ankle started to feel stronger again. I was able to resume my active lifestyle without wondering if it would hurt after the activity.
I have already recommended LASER treatment to others and particularly like the fact that it is non-invasive.
Staff was great, offering suggestions and support."

Ruth B.