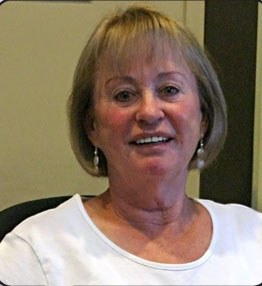 "Before coming to LaserHealth® Solutions I had really bad pain in my left heel for about 3 years.So bad that I had to postpone doing any exercise that pertained to using my foot at all and I couldn't walk very far without taking strong medication.After trying many procedures the next thought that came to mind was surgery as nothing was working to improve my condition.
I was driving my car one day when I heard on the radio about LaserHealth® Solutions and decided to give it a try.What did I have to lose?With the exceptional help of Blaine and Janet they figured out that the area in my calf was causing the problem and started working on it.
After 5 treatments I was noticing an improvement and kept on persevering.Now my heel is 98% pain free.
I was very glad to have found LaserHealth® Solutions as I am able to golf, walk and workout again. My summer has been full of the things I love to do, thanks Blaine and Janet!"
Donna