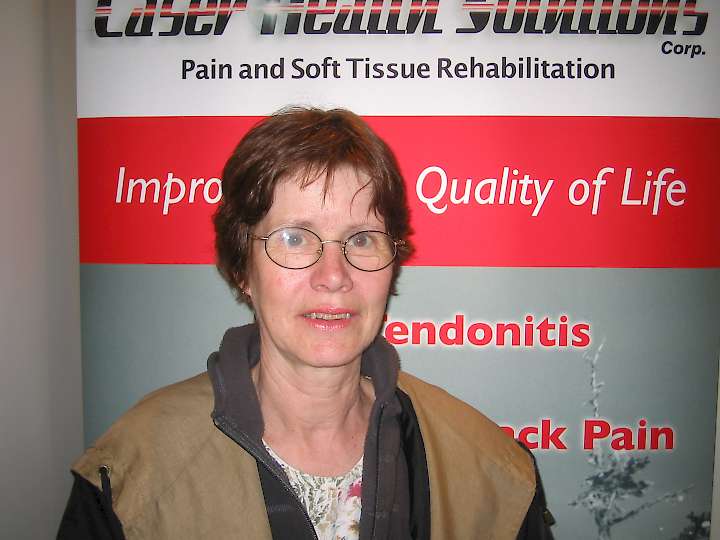 "Six months ago I was moving furniture and boxes, and I felt a strain on my right elbow. The next day I woke up with a little bit of stiffness, but I had to continue doing the job that I started the day before. This aggravated my elbow further to the point that if I bumped my arm I would drop things.
I first read about LaserHealth® Solutions and the work they do with lasers in a local newspaper article. I was a bit skeptical at first, but I was in pain and I had nothing to lose. Twelve treatments later I can't believe the difference. I woke up this morning without elbow pain and I slept through the night without any interruptions because of lying on it.
Thanks to all the doctors and staff, I'm now pain free!"
Ann A.