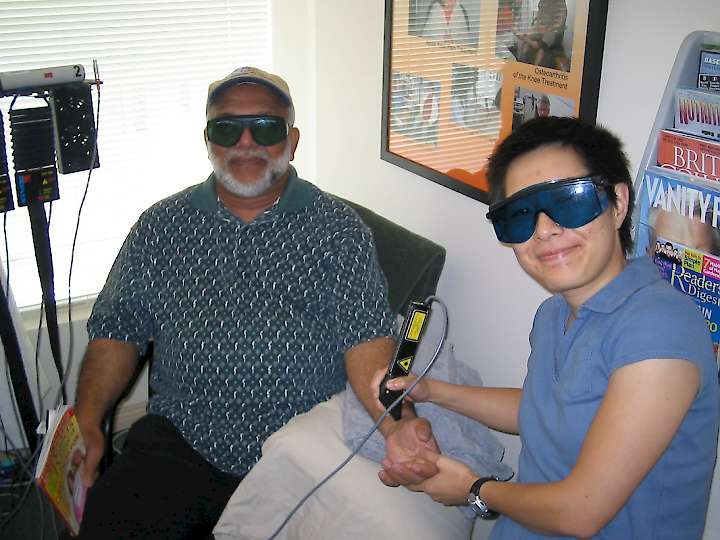 "On April 15, 2006 I slipped and fell during a golf game injuring my left ankle and strained my right knee. (I have had orthopedic surgery, along with a pin inserted in my knee some 25 years ago). My pain became very severe, so my doctor prescribed some painkillers and x-rays. The x-rays revealed nothing wrong with my knee. That is when I heard on the radio about laser treatments. (I initially heard about laser treatments back in Toronto where my wife had been successfully treated for carpal tunnel.)
I started treating both my knee and ankle on June 6th and after my 6th treatment I was pain free.The results have been so amazing that I intend to get my left wrist treated for an old injury which seems to flare up frequently.I am looking forward to resume my normal life back including playing golf, and coaching soccer.
I have already started to recommend this treatment to my friends and family.The team of experts are great and the treatment is real."
Thank you,
Musa I.