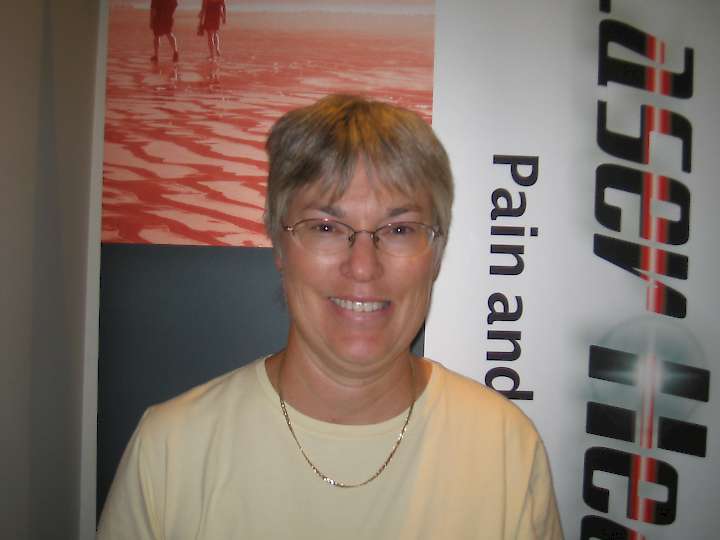 "I have been dealing with Plantar Fasciitis since early 2007.I started with new runners and got new orthotics but the pain persisted, it impacted my whole life.I stopped exercising, the dog only got walked once a day for a very short walk and I drove my car everywhere instead of walking.
A friend of mine introduced me to Dr. Rob, she said come along to my treatment and see what it's all about.After one month of laser treatment, I am 90% better, I can get out of bed without limping, the dog is back to two walks a day and I can actually wear sandals again.Wearing socks and runners 24/7 in the summer is a challenge.I am almost pain free because I invested in my health and LaserHealth® Solutions.
Thank you to all the great staff at LaserHealth® Solutions.I am telling everyone I know who has pain to check them out."
Lynn D.