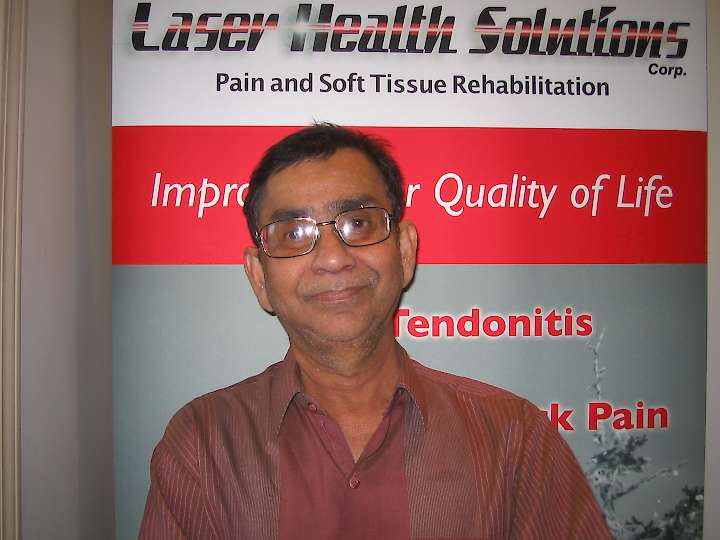 "In November of 2006 I was diagnosed as having two torn ligaments in my shoulder. They were very painful and at times unbearable. Having discussed the situation with both my family doctor and rheumatologist I was told that the only resolution that would be of any value was surgery.
Given that the affected hand (my left one) is my only good hand having lost use of my right side after suffering a paralytic stroke in 1995, I was very concerned as surgery would mean that I would not be able to do anything for myself for at least a few months until my left shoulder has healed.
It was very fortunate that I heard about LaserHealth® Solutions on News 1130 a few weeks after my initial diagnosis. I started my first treatment in January of 2007. After just a few treatments I found a tremendous improvement in my ability to use my left shoulder as well as a dramatic decrease in pain.
I have since used the laser treatment on my hip which was also giving me trouble and that problem disappeared within the first 4 treatments.
Thank you LaserHealth® and I would gladly recommend you to anyone who wants to get rid of their discomfort and pain without the invasiveness of surgery!"
Joselyn N.