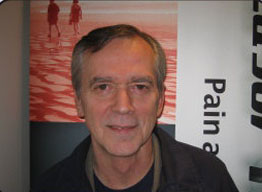 "Having multiple sclerosis my balance is not what it used to be. I was walking from one room to another in my residence and totally lost my balance. As a result, I ended up on the floor and when able to get up I felt a great deal of pain in my lower back that ran all the way down my right leg. An emergency CAT scan revealed that one of my discs had been displaced about 5mm as a result of the fall. I had been seeing Dr. Rob and Dr. YY for chiropractic treatment (still do by the way). We decided to try their Laser Therapy on my lower back to see if it would reduce the pain in my low back and right leg. The first treatment relieved a great deal of the problem and subsequent treatments further helped (the only other option available was surgery - it was not an appealing option for me).
The laser treatment worked wonders and I would recommend it to anyone as an initial alternative to having to undergo surgery.
For me - Laser Therapy - no pain but lots of gain!!"
Gary P.