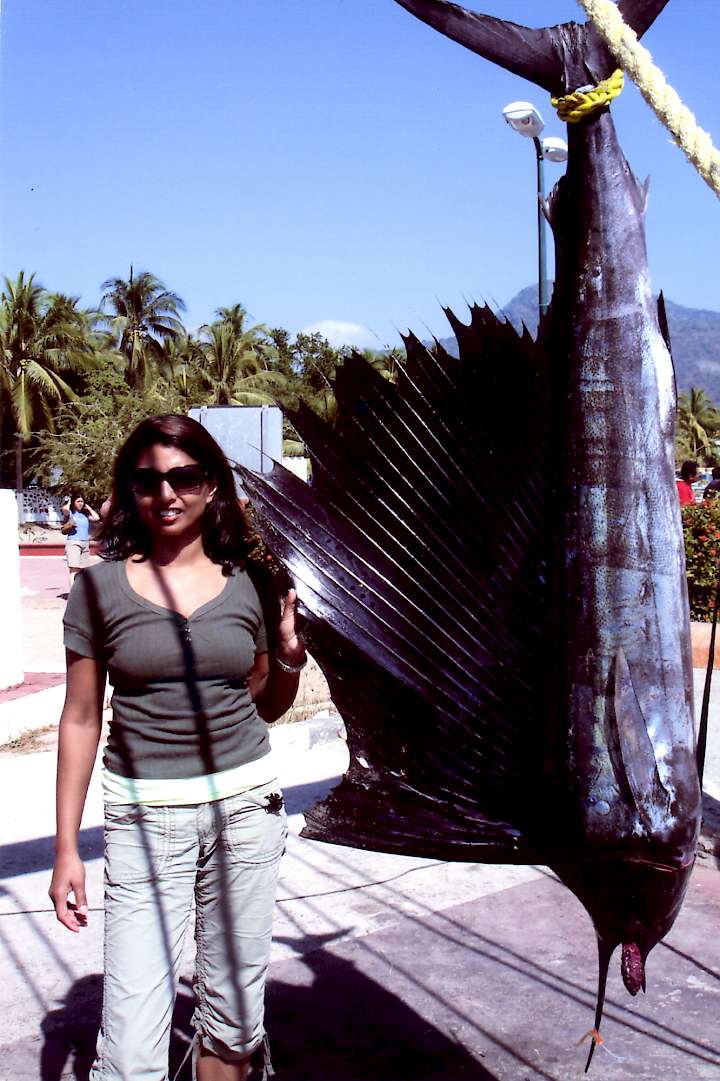 "I had pain in my right shoulder for over a year before I decided to look for help.My doctor suggested I try a cortisone shot but I didn't want to do that.I saw some help from physiotherapy; however, I was still being bothered by significant shoulder pain.I saw an ad for LaserHealth® Solutions and decided to give Laser Therapy a try.After about 8 treatments the pain had settled down enough that I was able to go fishing on my holidays.As you can see I landed a 120 pound sail fish all by my self, and was not terribly bothered by pain in my shoulder for the remainder of my Mexican vacation.
I have had 15 treatments since starting and have been doing the exercises they suggested.These both have really helped my pain.I wasn't completely pain fee when I stopped therapy but I found my shoulder continued to improve over time.
I am now back for a problem with my wrists.I hope I see the same great results I saw with my shoulder treatments."
Karon J.